In the digitized world we navigate, the click of a mouse or tap of a finger can either drive progress or invite disaster. The realm of cybersecurity is a vast, turbulent ocean, teeming with unseen dangers in the form of cyberthreats. Among these threats, phishing attacks cast a long, sinister shadow, ensnaring unsuspecting victims and potentially causing significant damage to a business' stability and reputation.
Phishing—a fraudulent attempt by a hacker to obtain sensitive information by disguising themselves as a trustworthy entity—has proven to be a formidable opponent. Unfortunately, the tactics don't stop there. Some cyber pirates set their sights on even bigger game, a technique known as whaling, which is a high-stakes, targeted version of phishing.
In the face of such threats, the line between victim and safeguard becomes blurred. Who holds the responsibility to recognize and ward off these targeted phishing attacks? Organizations worldwide are being forced to acknowledge the part they play in this narrative. It is their duty to ensure their employees are well-equipped to recognize, avoid, and report potential threats.
As we dive deeper into this digital ocean, we will explore the different types of cyberthreats, understand their implications, and learn how businesses can equip their crew to resist falling for the bait.
Navigating the Vast Ocean of Cyberthreats
As we embark on our journey across the vast and treacherous ocean of cybersecurity, it's crucial to identify and understand the various types of cyberattacks lying in wait beneath the surface. The present-day pirates of cyberspace are craftier and more formidable than ever, employing a variety of advanced phishing techniques, each with its unique modus operandi and target.
Spear Phishing:
This is a highly targeted form of phishing attack aimed at specific individuals or organizations. Unlike traditional phishing, spear phishing attackers often gather and use personal information about their target to increase their chances of success. The email might appear to come from a trusted source or friend, but it's designed to trick victims into revealing sensitive information or installing malicious software.
Whaling:
Often referred to as a whale-sized threat, this is a sophisticated form of spear phishing that targets high-ranking individuals within organizations, the proverbial "big fish" of the corporate world. These attacks, designed to steal large amounts of money or sensitive data, are meticulously crafted to appear as legitimate as possible. The bait might include spoofed emails using the company's correct logos and language style, making them especially dangerous.
Smishing (SMS Phishing):
This type of phishing attack comes through your mobile device in the form of a text message. Just like its email counterpart, smishing messages are designed to trick you into giving up personal information or money. They might ask you to fill out a form or may include a malicious link to capture your personal details.
Vishing (Voice Phishing):
As the name suggests, vishing is a phishing attack carried out via phone calls. Attackers might pretend to be from a trusted organization, such as your bank or a government agency, to trick you into revealing sensitive information.
TOADS (Telephone-Oriented Attack Delivery System):
This is a new type of cyberattack where hackers use phone calls to deliver their malicious payload. TOADS are often combined with other types of phishing attacks, such as vishing, making them particularly difficult to detect.
Understanding these threats is the first step to staying afloat in the perilous waters of cybersecurity. But awareness alone isn't enough. Just as every ship needs a well-trained crew to defend against pirates, so does every organization need well-equipped employees to ward off these cyberthreats.
Building a Strong Defense Against Phishing Attacks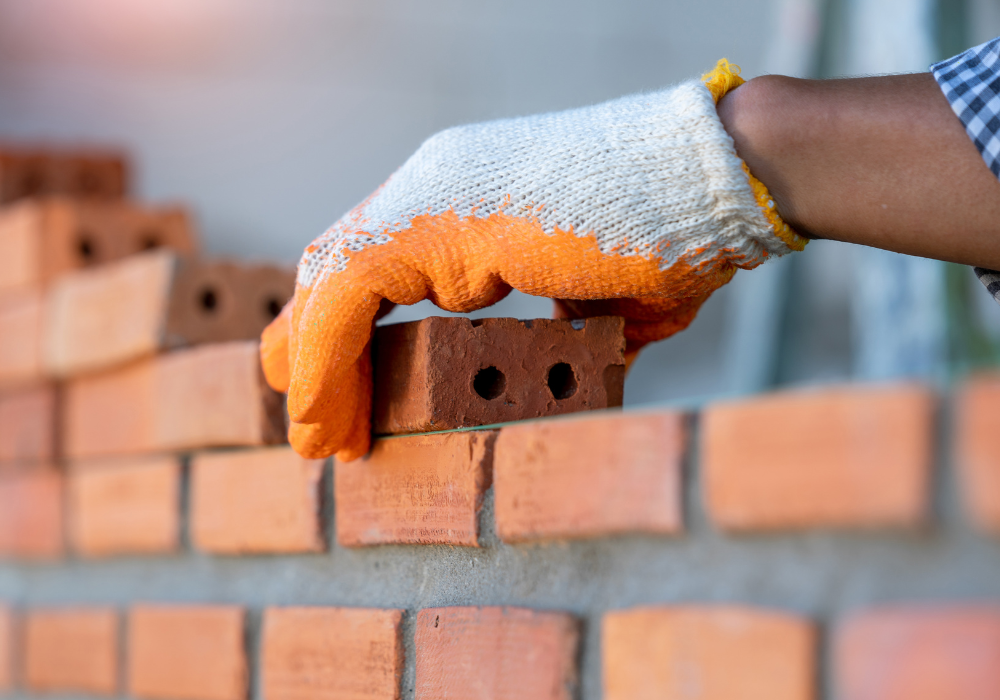 Comprehensive employee training and awareness form the cornerstone of any effective cybersecurity defense. By fostering a cyber-aware culture, organizations can significantly lower their risk of falling prey to phishing and whaling scams.
Importance of Comprehensive Employee Training and Awareness
In the digital realm, knowledge truly is power. A crew aware of the telltale signs of phishing and whaling attacks stands a better chance against the cunning of cyber pirates.
For this reason, companies must invest in creating comprehensive cybersecurity training programs. This education should cover everything from the basics of phishing, its variations such as whaling and smishing, to the sophisticated techniques employed by cybercriminals. Understanding the psychology of these attacks—how they play on fear, urgency, or curiosity, for instance—can go a long way in arming employees against them.
However, training should not be a one-off session. Cyberthreats are constantly evolving, and training programs must keep pace. Regular updates and refreshers ensure that employees are not only aware of the latest threats but also maintain a heightened sense of vigilance in their day-to-day operations.
Practical Methods: 'Spot Checks' and 'Test' Phishing Messages
Knowledge is not just about learning; it's about application. Understanding phishing in theory is one thing, but recognizing it in practice quite another. This is where practical methods come into play.
Spot checks and test phishing messages are an effective way to evaluate the success of your training programs. By sending simulated phishing emails or SMS messages, organizations can gauge how employees respond in real scenarios. These tests can reveal potential weaknesses in your defenses, allowing for timely corrective action.
These tests provide invaluable real-time learning opportunities. If an employee falls for a test phishing message, it becomes a teachable moment—a chance to understand where they went wrong and how to improve, without any real harm done. This experiential learning can go a long way in reinforcing training and fortifying your defense against cyberattacks.
Building a robust defense against phishing and whaling attacks is like constructing a sturdy ship. With a well-trained crew and practical testing of defenses, organizations can ensure their ship is well-prepared to weather the stormy seas of the cyber world.
Employee Responsibility and Organizational Protection
As we sail through the vast cyber ocean, it's crucial to remember that all hands on deck have a role to play in protecting the ship. The responsibility of cybersecurity is shared, falling both on the organization and the individuals within it. However, it's important to maintain a balanced perspective on where the onus lies.
Employees Should Not Be Held Entirely Responsible for Social Engineering Attacks
Employees are often the first line of defense against cyberthreats. They are the gatekeepers who decide whether to open a suspicious email or click on a dubious link. Should they bear the brunt of the blame when a cyberattack is successful? The answer is more nuanced than a simple yes or no.
Employees are human, and human error is an inevitability. Cybercriminals are aware of this and often exploit it through social engineering attacks. These attacks manipulate the natural human tendency to trust, making even the most vigilant individuals susceptible. Thus, it's unreasonable to hold employees entirely responsible when they fall victim to such tactics. 
Instead, organizations must acknowledge their role in equipping employees with the tools and knowledge necessary to identify and resist these attacks. If an employee falls for a phishing scam, it may indicate a gap in the organization's training and awareness efforts rather than an individual failing.
The Role of Security Awareness Training
Security awareness training is like the compass that helps navigate the stormy seas of cyberthreats. It transcends traditional, theory-based training, focusing instead on creating experiential knowledge that equips employees to handle real-world scenarios.
The modern approach is interactive and engaging. It involves practical exercises like mock phishing attacks, gamified learning modules, and ongoing assessments to keep cybersecurity top-of-mind. This immersive learning style not only equips employees with the knowledge to recognize potential threats but also builds the critical thinking skills necessary to respond effectively.
Through comprehensive security awareness training, employees become an active part of the organization's cybersecurity efforts. This encourages a sense of shared responsibility where everyone plays a role in keeping the ship afloat and safe from cyber pirates.
So, in the face of social engineering attacks, it's crucial for organizations to support their crew; not blame them. By investing in comprehensive, experiential training, businesses can ensure their employees are not just passive targets, but active defenders in the fight against cyberthreats.
Deerwood Technologies' Cybersecurity Awareness Training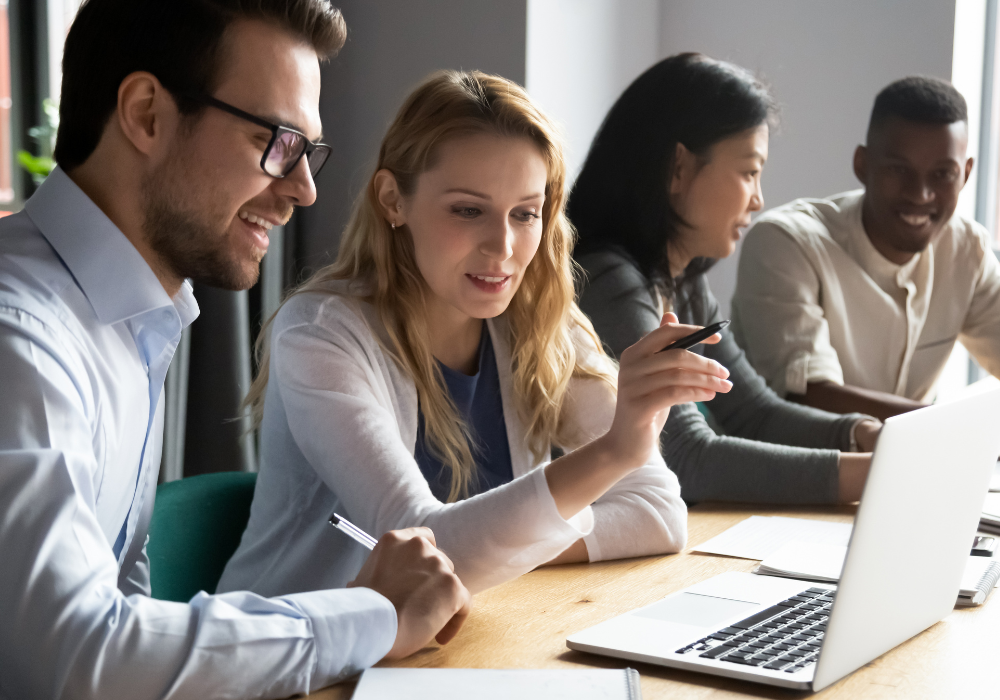 Here at Deerwood Technologies, we're committed to providing you with the best, most comprehensive security awareness training. We understand that your organization is unique, and so are your cybersecurity needs. Our training is tailored to your business, ensuring your employees are well-equipped to recognize and neutralize threats before they can cause lasting damage.
By investing in our training, you're not just educating your workforce; you're building a human firewall that guards against the onslaught of cybersecurity threats. Your crew will no longer just be passive bystanders in the face of attacks. Instead, they'll be active defenders, knowledgeable and vigilant.
Don't wait for the storm to hit. Prepare your crew today. Contact Deerwood Technologies for an obligation-free discussion on how our cybersecurity awareness training can help you navigate the dangerous waters of cyberthreats safely.
Remember, a well-prepared crew is your best defense against the unpredictable seas of cyberthreats.