Deerwood Technologies Team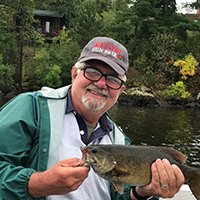 Jim Mayne
Jim Mayne has delivered improved business results for Deerwood Technologies' clients and filled key roles in enterprise technology organizations at a variety of major financial institutions over the past 40 years.
Jim has a Master's degree in Business Administration from the University of St. Thomas; a Bachelor of Science degree from the University of Minnesota along with various security, technical and sales certifications from industry groups and vendors.  He is a US Navy veteran.
He's a member of Salem Lutheran Church in Deerwood, is involved and engaged with 3 area Chambers of Commerce, president of Deerwood Civic & Commerce and is an active member of both the Deerwood American Legion and the Brainerd Area Sertoma service clubs.
Together with his wife, Sheila, they enjoy various activities and outdoor events with their grandchildren, children and their extended family and friends in the Deerwood and Cuyuna Lakes areas.  Golfing, fishing, and finding time to relax EVERY day are Jim's current priorities.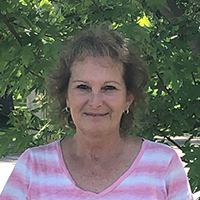 Julie Nesseth
Julie Nesseth has 30+ years of experience in a variety of business office environments. As office manager and purchasing manager Julie is in charge of all aspects of Deerwood's national procurement operations as well as coordinating all back office activities, including: human resources, bookkeeping and payroll.
Julie is a self-motivated, organized and creative individual who understands the importance of providing quality business practices. She also documents and updates many standard operating procedures driving improvement across Deerwood Technologies' general business processes.
Julie was born and raised in the Crosby area and she and her husband Mike are active in a local car club and enjoy spending time with their children, grandchildren, family and friends.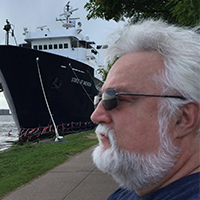 Wayne McClure
Wayne McClure has 24 years of experience in the Technology industry, with the last 9 years being at Deerwood Technologies. He has worked at several Central Minnesota computer businesses. Positions included Bench Technician, Commissioned Sales, Business Solutions Consultant, and Store Manager. He started his own business, and began doing low voltage technology work in addition to computer sales and service. He has serviced business customers with anywhere from 1 to 500 employees, and enjoys helping customers grow their business.
Wayne graduated from Northwest Technical College, majoring in Electronics Technology. He is CompTIA A+ and Network+ certified, Shoretel Telephone Certified, and a Microsoft Certified Technology Specialist. He has been a MN Licensed Power Limited Technician since 2008. Wayne also holds several other vendor specific certifications.
Wayne was elected twice as President of his Church Council. He, along with his wife Robin, enjoy music, road trips, and spending time with their children and grandchildren.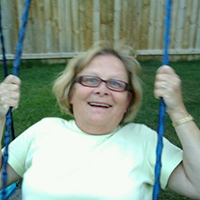 Sheila Mayne
Sheila Mayne has 30+ years of experience in a variety of businesses and industries. As logistics manager, assistant office manager and Chief Happiness Officer (CHO), Sheila is responsible for ensuring business operations meet client service levels and that our team's morale and level of engagement remain high.
Sheila is a no-nonsense individual contributor and dependable team member.  She regularly resolves problems quickly by getting to the root issue immediately. Her willingness to pitch-in to help with any task or project keeps things moving forward on a regular basis.
Sheila and her husband, Jim, host numerous company events and other social activities.  They enjoy balancing as well as mixing work and play as much as possible.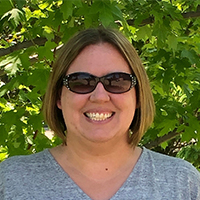 Adrienne Christensen
Adrienne Christensen has over 15 years of experience in the Technology industry. She has held various positions in the technology field in corporate environments. At Deerwood Technologies, Adrienne leads complex Engineering activities and projects, and has also assumed Service Delivery roles with increasing responsibility.  Delivering outstanding client service experiences is one of Adrienne's greatest strengths.
Adrienne graduated from Central Lakes College with AAS degrees in both General Network Administration and Information Technology. She is A+ certified and has many certifications from Microsoft including Microsoft Certified Solutions Expert on Cloud Platform and Infrastructure and Microsoft Certified Solutions Associate on Windows Server.
Adrienne grew up in Aitkin and has always lived in the local area. She enjoys all the activities central Minnesota has to offer.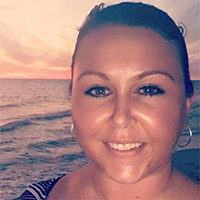 Lisa Narkie
Lisa Narkie has 20+ years of Account Management experience in a wide variety of fields.  Her client focus and attention to detail have helped her build solid relationships and partnerships throughout her career.
Lisa is very disciplined, motivated and organized. As an Account Executive at Deerwood Technologies, Lisa works with our clients to understand the value of leveraging GUARDIAN Managed Security Services in their businesses. She plays an integral role in identifying, developing proposals for and closing renewal opportunities, product/project requests and related Cybersecurity services engagements.
Lisa was born in Buffalo, Minnesota, spent many years growing up in Minnesota and now lives in Southern Florida with her husband and two boxer "furkids".  Lisa and her husband are outdoors whenever possible and spend time on flowering landscaping projects blending with Florida's tropical terrain.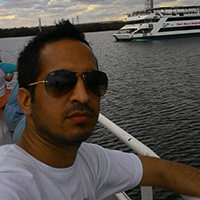 Gagan Chowdhary
Gagan Chowdhary has 12 years of experience in the technology industry. He has worked with large, multi-national corporations, such as IBM Global and Dell International.  Gagan has served business clients from various industries: including transportation, financial, healthcare, legal and fashion, as well as churches and other non-profit organizations.  He has received several appreciations and accolades for his performance, especially for delivering exceptional client service experiences.
Gagan is a graduate. He has achieved various industry certifications that included CompTIA A+, CompTIA Network +, MCSA, Acronis and Datto.
Gagan likes to travel and explore different places especially vintage and natural. His itinerary includes many local and international destinations.
Securing the upper Midwest for over 20 years
10

+

Years In Business

2

,

100

+

Devices Supported

50

,

000

+

Tickets Resolved
Why Deerwood Technologies?
When you work with us, you get dedicated experts and a secure foundation that has protected north central businesses since 2000.