No two cloud providers are exactly the same, making it challenging for businesses to know which provider will best suit them. Without knowing what to look for, decisions are often made based on gut checks – leaving critical considerations out of the mix.
The cloud is vital for most organizations for the future of business, so let's look at what you need to know to make the best possible choice.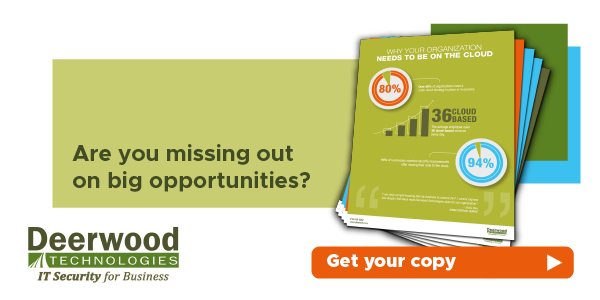 11 Services Your Cloud Provider Should Provide
1. Security
Security must be a top priority as you evaluate cloud service providers. Over 40% of cyberattacks target small businesses, meaning you want a robust security system built into your cloud system.
Look at all 3 levels of security, including the network security, the host security, and how the system is physically set up. Check for essential security features like intrusion detection, multifactor authentication, and encryption. Understand your own security concerns and learn about cloud platforms' strategies to keep your data safe.
2. Compliance
Consider which compliance measures apply to your organization, such as HIPAA. As you evaluate your compliance requirements, consider what it takes for cloud architecture to be compliant and what you legally must verify.
3. Backup and business continuity
Providers should offer backups as standard parts of their service. But you want to look at the details, such as the scope of the backup provided and how often the system backs up the data. You also want to know how you can restore your data if you need it.
Familiarize yourself with the cloud provider's capacity to restore your service and how it will keep your business running in an emergency.
4. Service Level Agreement
Your Service Level Agreement will specify the terms and conditions that will go along with your cloud provider. As you review this agreement, note the standards the host promises to provide.
5. Support and Help Desk
Expect that times will arise when you need to reach out to the support and help desk with questions. Know the channels you will have open to you, such as a call center or an online chat service, and how well they fit with your company culture. Review the following:
What type of support you can access after hours
How support impacts your cost, such as if different cost tiers pertain to varying levels of service
How quickly you can expect your questions answered
6. Performance
Look at the cloud platform's records regarding their uptime and the levels of customization available. Consider your particular needs and what will matter most to your business in terms of performance.
Want to know more about why your business should move to the cloud? Here is what to know.
7. Migration
Transitioning to the cloud requires quality assistance you can trust. Know how much assistance the company provides and any associated charges. You will need your hosting provider to help you bring your vital company data safely to the new cloud platform without business disruption.
8. Architecture
Know the subtle differences between the storage architectures of the different cloud platforms and how that might impact your business setup. You also need to consider how the cloud will fit with the rest of your architecture. In other words, if you use a lot of Microsoft, think about whether Azure might be the best fit.
9. Scalability
As your business grows, you want to be sure that your cloud can easily scale with your business. Know the limits of the different clouds so that you do not have to worry about making another transition at a later time if your business exceeds the cloud's capacity.
10. Management and manageability
Look carefully at what the cloud platform will demand of you to manage the service successfully. For example, consider how well it will integrate with other services, particularly those on which your business depends. Note how much time and effort your team will need to invest in managing the platform.
11. Cost
While cost should not be your only deciding factor, you will want to keep it in mind as you look at your cloud options. Make sure that your plan fits into your budget. Keep the total cost in mind, looking at your actual cloud needs and how that will fit with the pricing structure of the different platforms. Instead of just looking at the core costs, look at what you will actually end up paying with the platform.
Deerwood Technologies Guides You to Cloud Success
Selecting a cloud hosting provider requires careful consideration about how the platform fits with your business needs and how you want your organization to grow.
Ready to make the transition to cloud?